In order to find the filament usage of each drive, you'll have to first process a "Plain" file.  There are 2 ways to do this:
1. Check any MSF file
In Chroma™, go to Tools > Convert MSF to Plain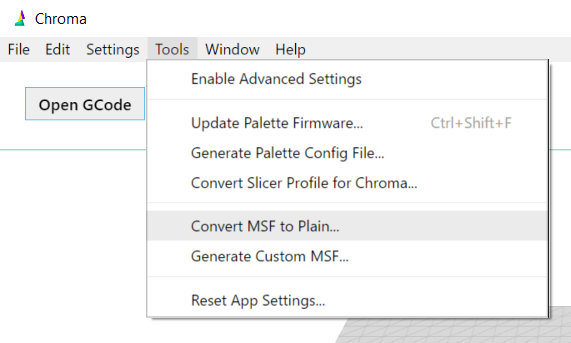 2. Create a "Plain" file during every print
Go to Settings > check "Plain MSF"

This will create a Plain file (in addition to your .msf and .gcode file) every time you process a g-code file in Chroma.
Once you've received the "Plain" file, you'll find information like the drives used, and amount of filament used per drive: